I-785
---
< I-81 | Home | I-95 >
I-85 | I-385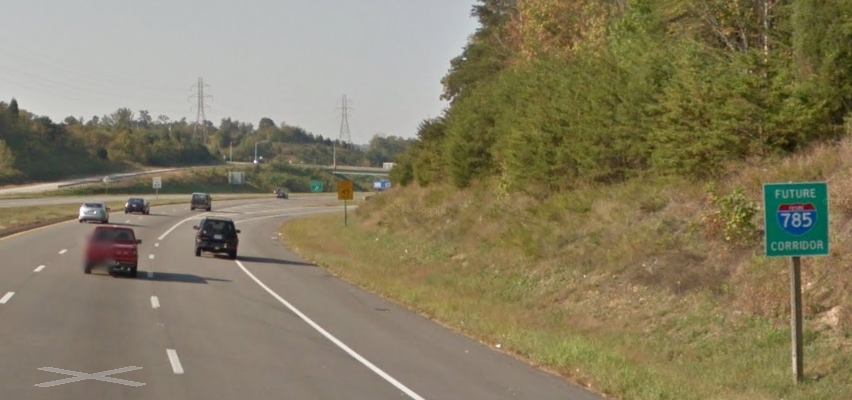 ---
Photo:
I-785 corridor sign on US 29-58 just south of the US 29-58-360 interchange (2012 GMSV)
I-785 in the pipeline




I-785: I-785 was first approved by AASHTO in Nov 1997 as a corridor that would follow US 29 from Danville VA south to I-85 in Greensboro.
In 2000 the City of Danville approved requesting the designation continuing to Blairs (north end of 29 Bypass) and there is considerable interest among numerous groups inside and outside government to have a continuous freeway as far north as Lynchburg or even Colleen (VA 56 area). I-785 would presuably be approved as the designation to Lynchburg but questionable beyond that if the freeway didn't reach Charlottesville.
VDOT also assigned unposted VA 785 on the US 29 Bypass from NC to US 58-360.
---
Previous: I-81 | Next: I-95
I-85 | I-385
Top | Virginia Hwy Index Home
Page last modified 14 December 2014