The first (?) US 421-A appeared in 1933 along Walker Ave in Greensboro from Market St east to Elm/Ashboro Sts. Walker Ave from Aycock westward was part of US 421 prior to this.
In 1937, this was disestablished. Walker Ave is no longer continuous as UNC-Greensboro has gotten in its way.
This US 421-A appears only on General Drafting maps from 1933-36. The 1936 Guilford County map does not show it.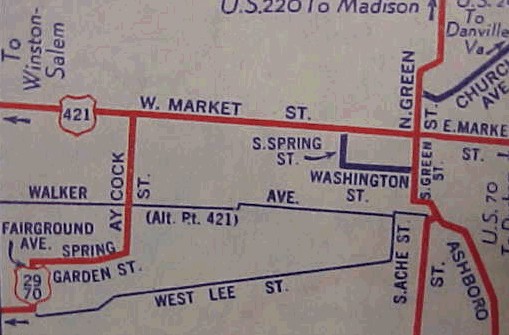 US 421-A in Greensboro?
1936 Gen Draft