The Road:

NC 143 Business was born Feb 1997 (NCDOT) as an upgrade to SRs 1106 and 1127. This had never been part of NC 143 but Main St was part of US 129 years earlier.
NC 143 Business uses Main St, Cody St and Aloah Sts through Robbinsville and Milltown.
Although there is room to do so, NC 143 Bus does not appear on Official maps.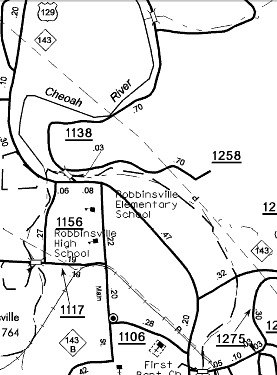 2009 Graham County